The hinged box I made out of two stretched canvases was such a success, I decided to make another one for Valentine's Day. This is the "Puppy Love" box. Once again, both the fronts and backs of the canvases were decorated with Craft Attitude printable film. So really, in minutes the canvases were transformed. I bought some stock photos from bigstockphoto.com for the general valentine's imagery like the candy hearts, and then photoshopped the sayings on them. And those are photos of my dogs Fosse and Gershwin, who just love each other. See the last post for detailed DIY instructions.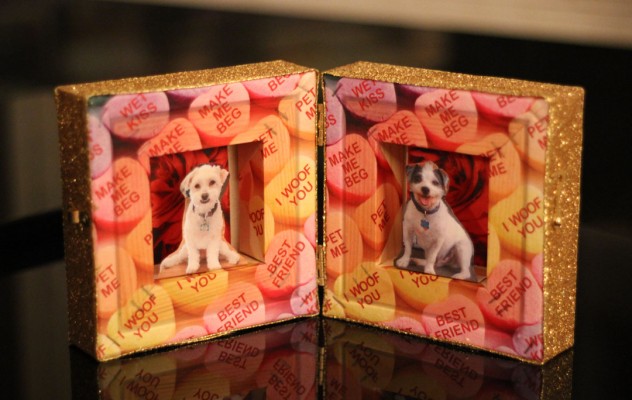 I love how the backs of the frame create a shadow box for Fosse (left) and Gershwin (right) to sit in.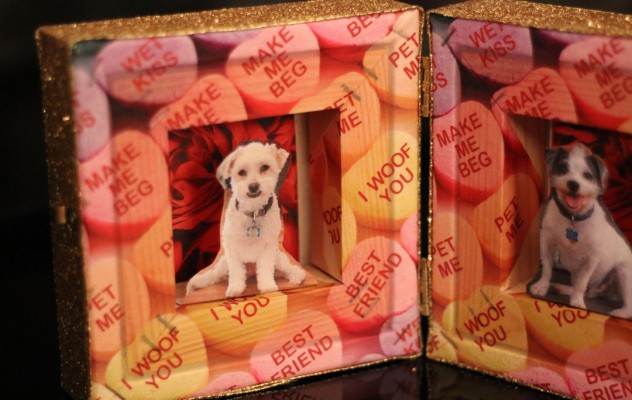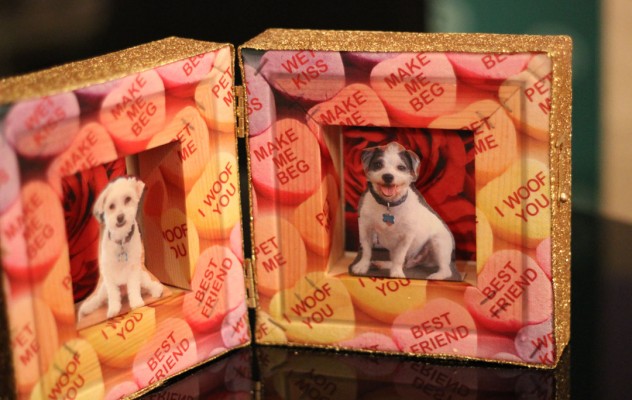 Notice how the wood grain shows through the Craft Attitude film. Love that.