I love Uniqlo. It's the happiest place on earth. They have clothes that fit me, for cheap, and the salespeople are trained in Japanese-style customer service so they're super nice. They will even hem your pants for free the same day. When I was in New York recently for the SURTEX trade show, I of course had to make a detour to the Uniqlo in Soho. I found this great blazer for $60, and I thought it would be perfect for embellishing because it was so plain.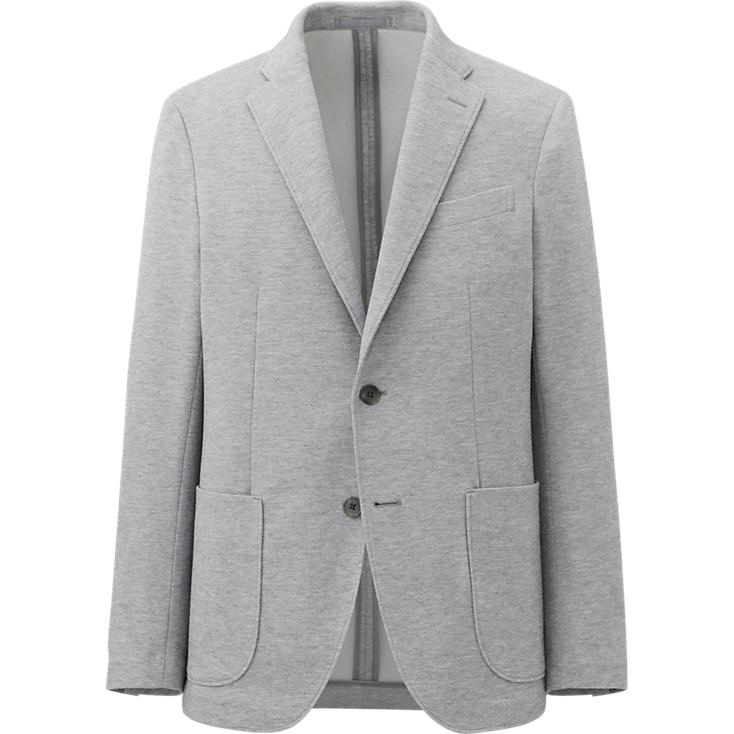 The thing about grey heather fabric is that even when it's in the shape of a blazer, it still looks like a sweatshirt. So it was time to play "Project Runway" and make it work. Here is the finished look: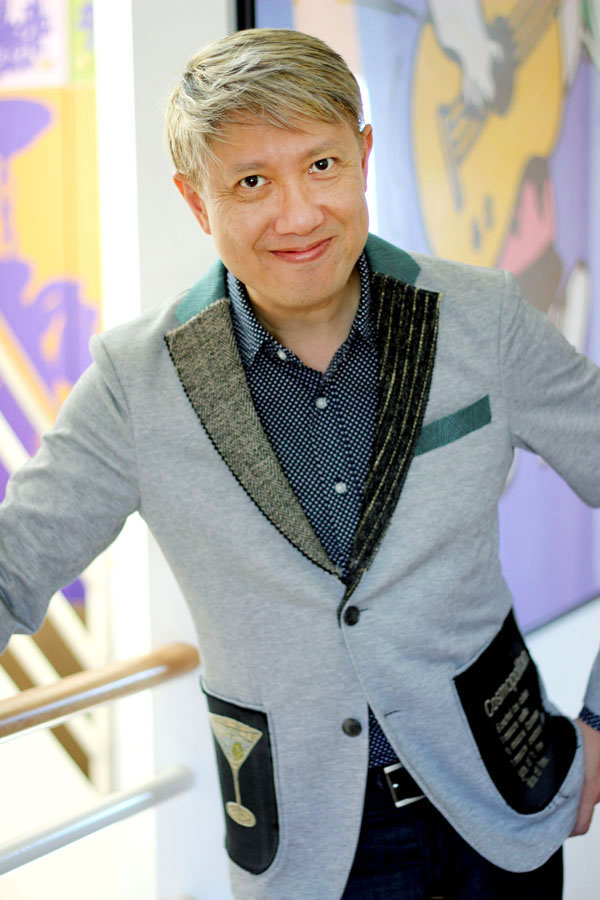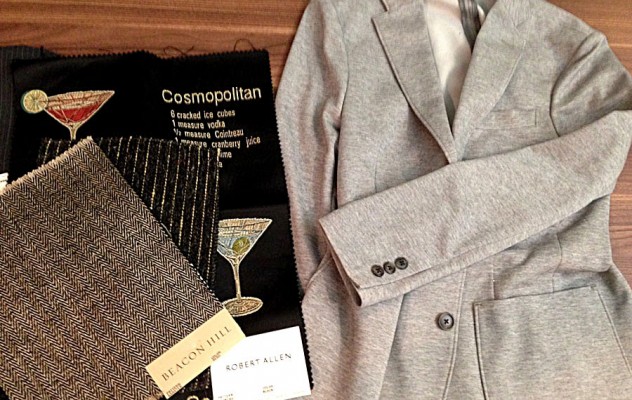 I've had these fabric samples that I used for the Menswear Apartment makeover I did a while back, and I've been saving them because they're such cool fabrics. I have pinstripes, houndstooth, and even fabric with martini and cosmopolitan recipes. Hello! They should not be hiding in a storage closet. So I finally decided to put them to work embellishing my blazer.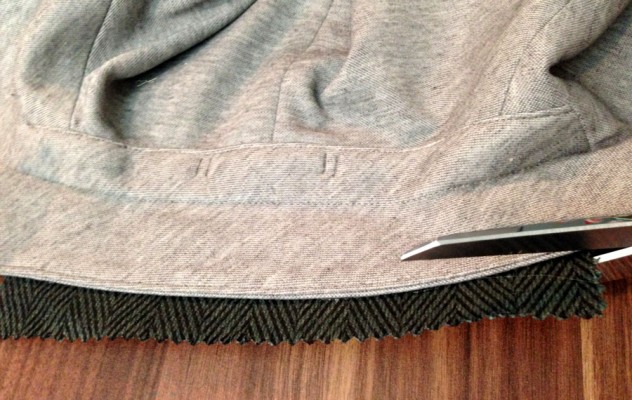 I decided I'd embellish the collar, lapels and pockets, but I knew there was no way I was going to sew the fabric on them. Hurray for fabric glue! I used Beacon Adhesive's Fabri-Tac. For the collar and lapels, I cut pieces of fabric that were bigger than I needed, glued them to the blazer, and then trimmed the excess. That was way easier than cutting pieces to the exact size.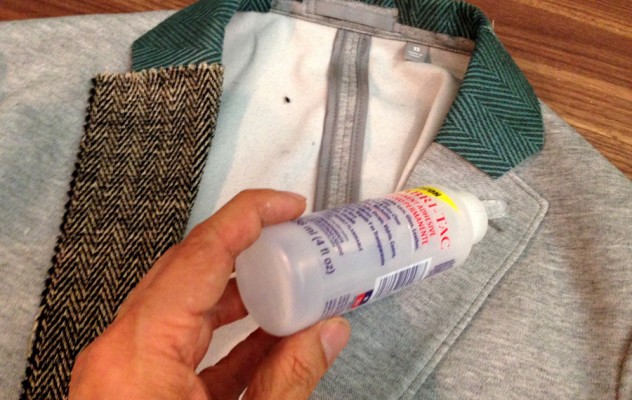 I started with the collar first, and then did the lapels. I did not bother finishing the edges. I wanted a deconstructed look. (That's what they say on Project Runway when they don't have time to sew.)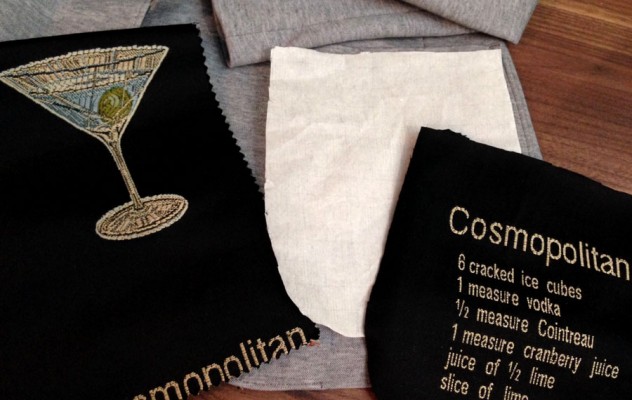 For the pockets I cut the fabric pieces so they were just slightly smaller. Then I cut out some fusible web the same size and ironed the fabric onto the pockets. I could have glued the pockets too, but the fusible web gave me better adhesive coverage for this larger area.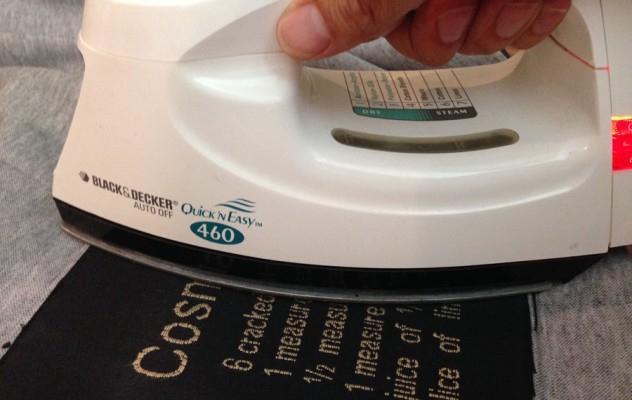 And look at the fun surprise in the back.