Ever since I discovered Shoe Attitude printable film, I've decorated a lot of shoes, but these could be my all-time favorites. I wanted to create some custom shoes for my friend Joanne's birthday, so I found these plain white sneakers at H&M and decided to spin some Shoe Attitude magic on them. Joanne loves Indian culture and art, and she loves her cat Opie, so I put them on the shoes, to make some snazzy Bollywood sneakers. For these sneakers, I tried something new: adding some sequined trim along the stitching. The trim not only added some bedazzlement, it also hid imperfections where sections met, and reinforced the Shoe Attitude film at the edges. These shoes! OMG!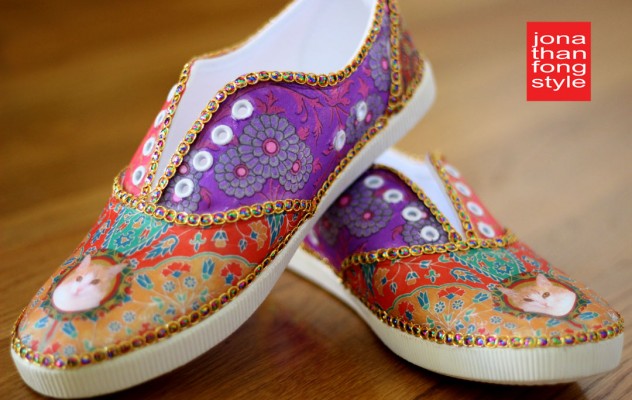 What I used:
White Keds-like sneakers from H&M
Images from Dover's "Designs from India" Book and CD Rom.
Sequined trim from Joann Fabrics
Here are the finished sneakers. Hooray for Bollywood!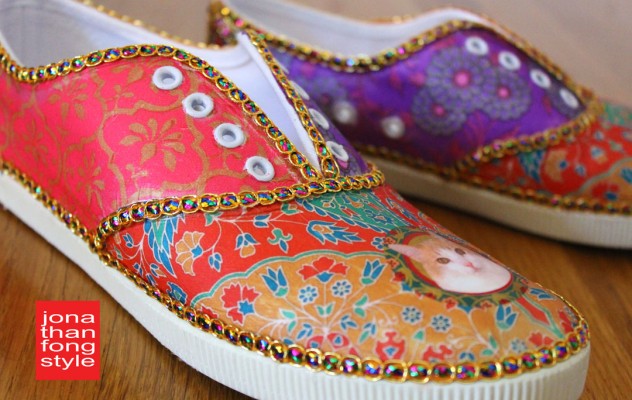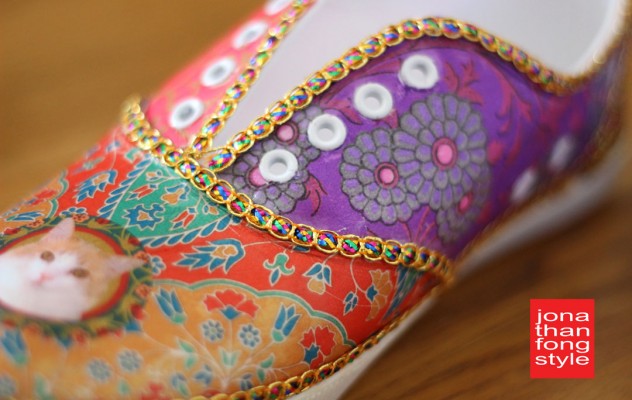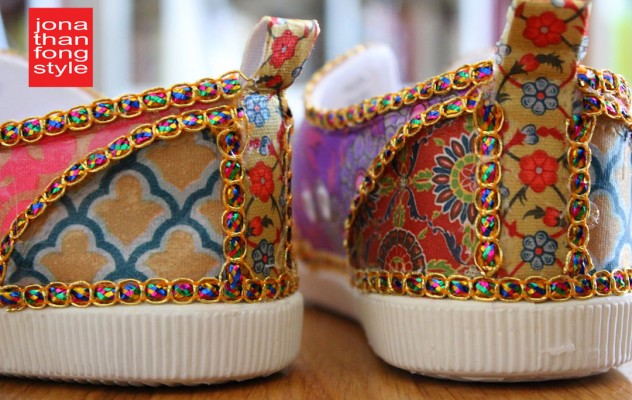 Here's an earlier video I made on how to apply the Shoe Attitude film. to shoes.
Disclosure: I am a designer/spokesperson for Craft Attitude and Shoe Attitude, and the Craft Attitude links on this page are affiliate links. However, I was loving and using this stuff way before I did any work for them because I believe in the product so much. So there you have it.