This month for Eileen Hull's inspiration team, we got to select some cool rubber stamps from Stampotique. One of the stamps I chose was a fun Frida Kahlo stamp. I wasn't sure what I was going to do with it, so I looked among all my Eileen Hull Sizzix dies, and I picked up her Borders & Hydrangeas Bigz Die and saw the scalloped border and little flowers — and it came to me. I decided I'd make a Frida Kahlo doll.
I stamped the Frida Kahlo design on some fabric with black Clearsnap Colorbox Crafter's ink.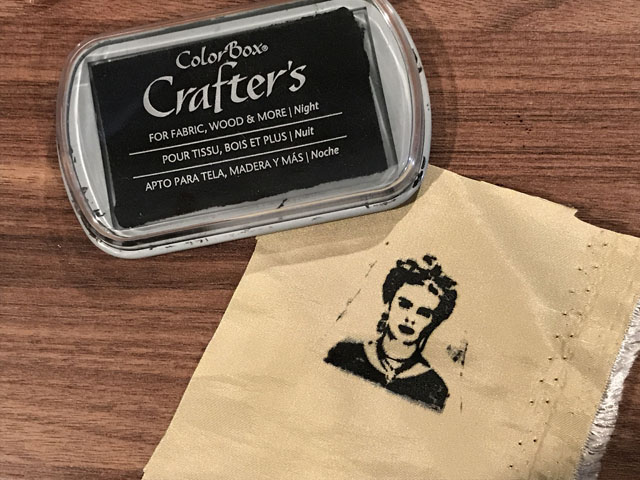 Then I sewed two pieces of fabric together with the face on one side, wrong side out. (Even though I did wrong side out, the Frida design still showed on the wrong side, which was great because I could see where to sew.)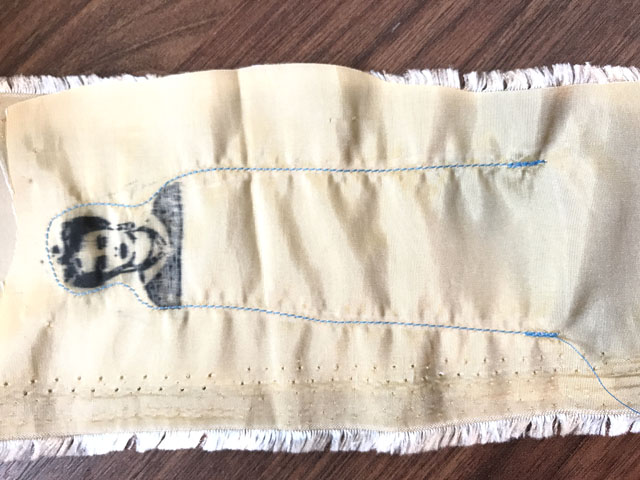 I turned it inside out and stuffed the doll with Fairfield Poly-Fil, and then sewed it up.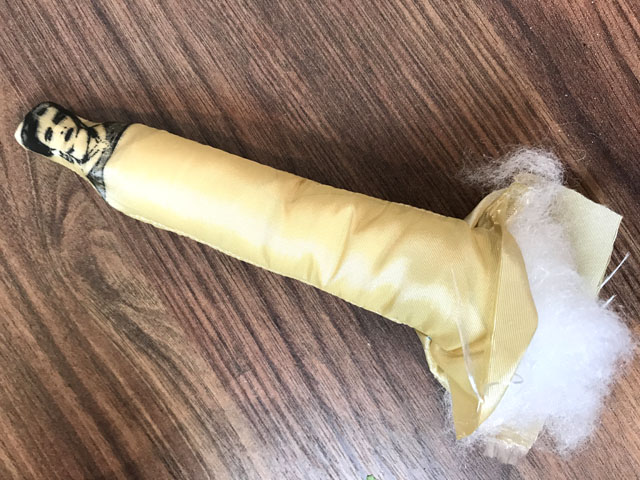 At this point, my Frida Kahlo doll looked like a tube of toothpaste, but never fear, my Sizzix die is here. I ran various colors of Kunin Felt through Eileen Hull's Borders & Hydrangea die, and those borders made a beautiful shawl and dress for little Frida. I glued them on the doll form with Aleene's Fast Grab Tacky Glue because that stuff works great on felt and really holds it in place. Okay, I can't get over how perfect that shawl is.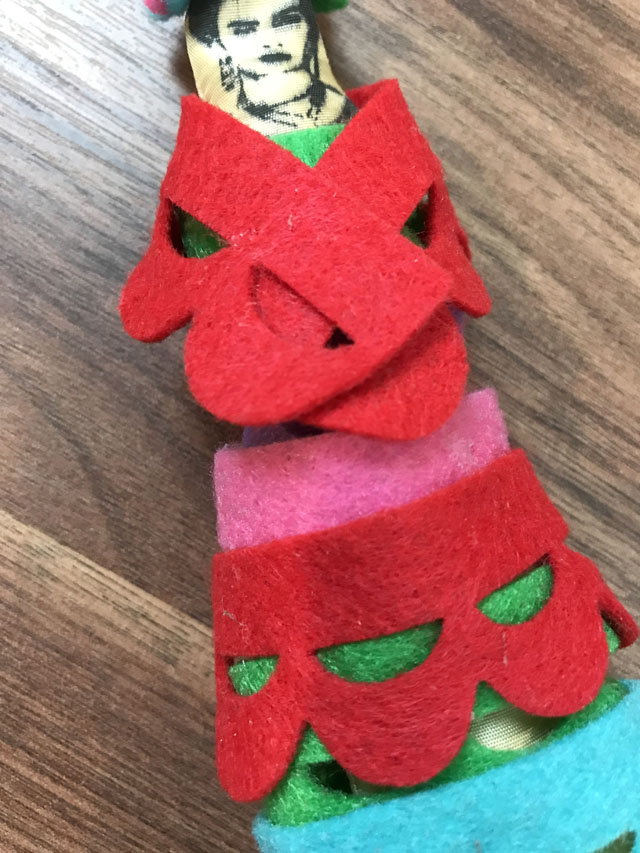 And those cute little hydrangea flowers made the most fabulous floral headdress!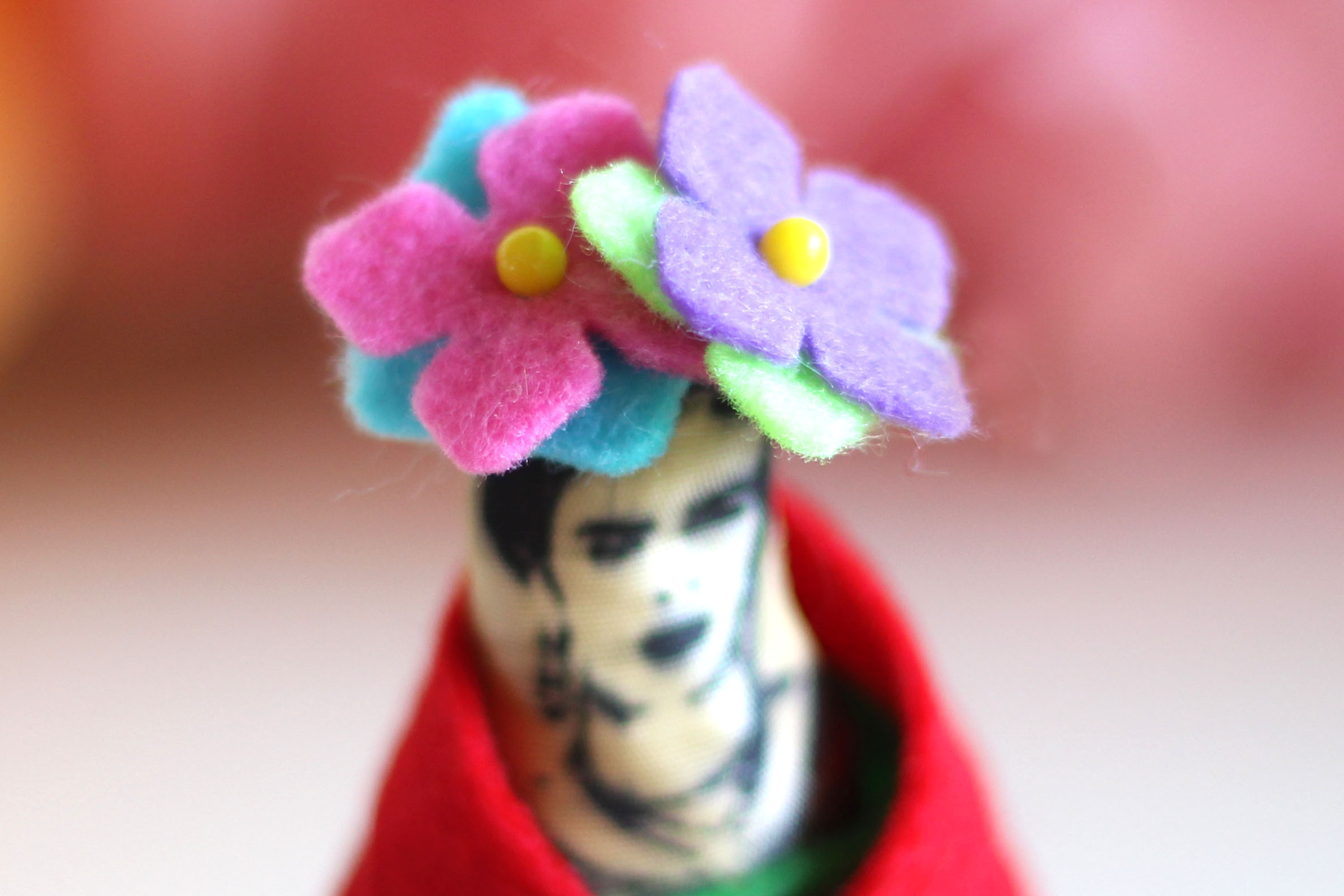 The scalloped edge at the bottom of the dress, when fanned out, helps her stand. Hello, (Frida) Dolly!