It's been a while since I decorated a new pair of shoes with Shoe Attitude, aka Kodak Shoe Art Film. Let's see, I've done the Paris subway map. Vintage comics. Popular fonts. And now…Pantone color chips! I have binders of Pantone chips that I bought used on Amazon, so I've been crafting a lot with them lately. To make the Pantone chip pattern, I just glued a bunch of chips on a piece of paper and scanned them. For those of you who don't know about Shoe Attitude, it is a printable film that lets you print anything you want on your inkjet printer; then you peel off the film from its protective backing and apply it to the shoes with a glue stick. Watch this video in which I show how to do it.
These are the finished shoes.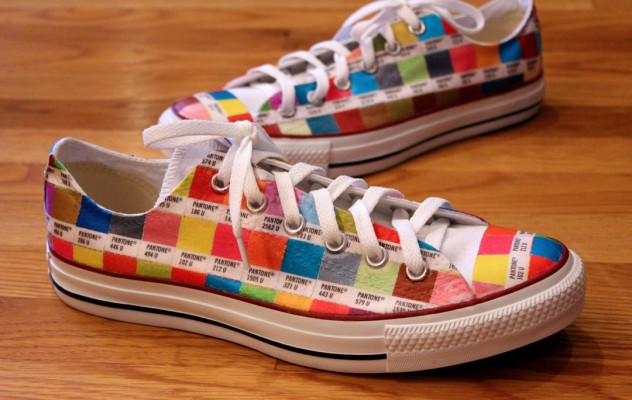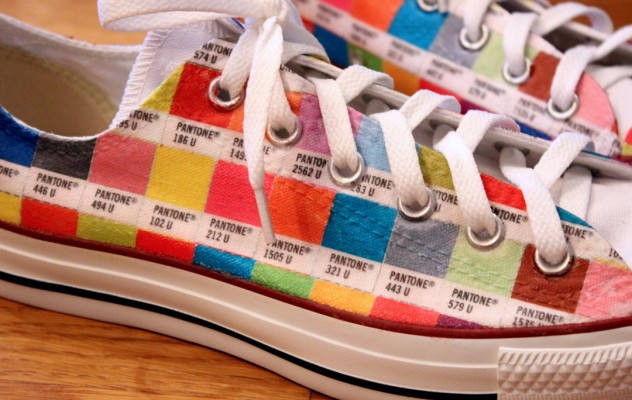 Disclosure: The links for Shoe Attitude and Craft Attitude on this page are affiliate links. While I am a designer/spokesperson for this product, I just love designing new shoes with the product, and I was doing so before I was ever a spokesperson. So there.